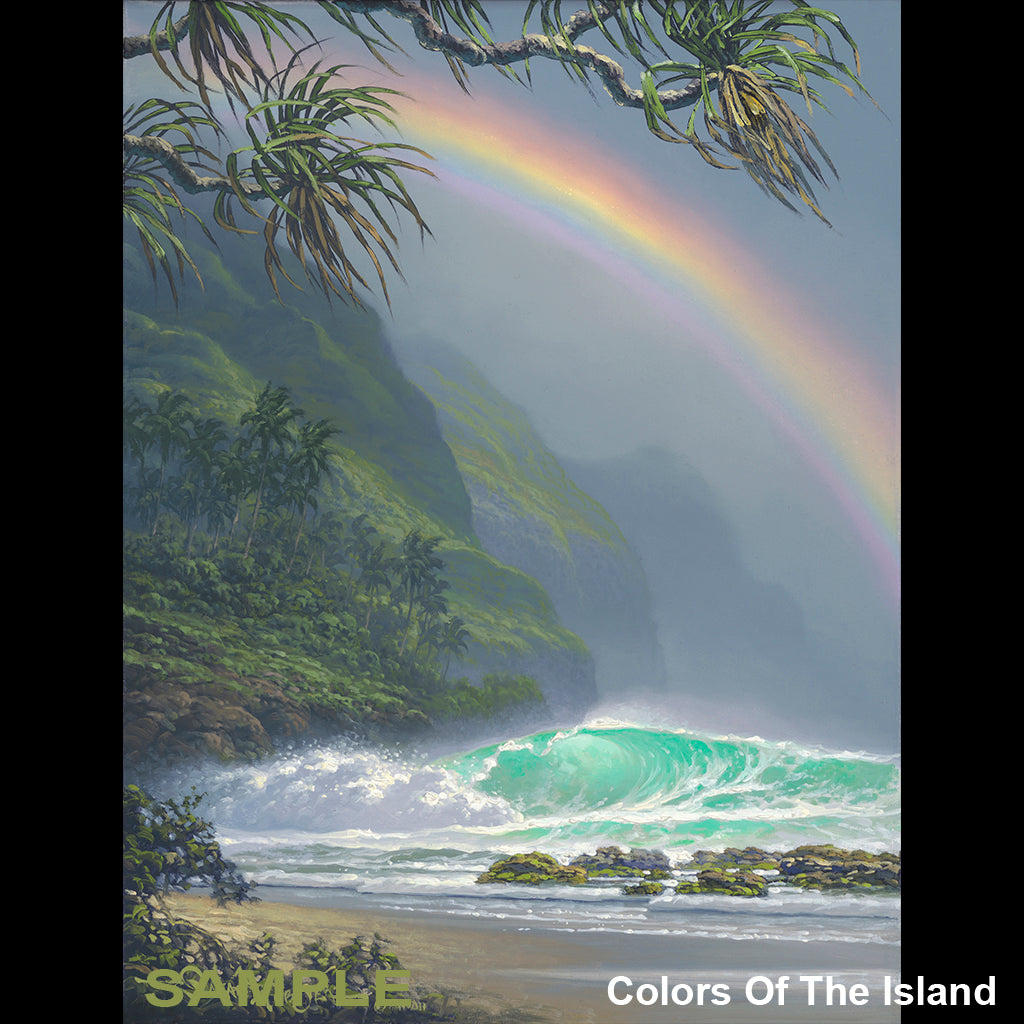 "Inspired: The Life Of An Artist" by Roy Tabora (Deluxe Limited Edition)
Each Deluxe Limited Edition Set consists of an elegantly designed, Limited Edition Fine Art Book and at least one of the four available 9"x12" Limited Edition Fine Art Giclee Prints of your choice.  Each Fine Art Book is protected within an elegantly designed, matching cloth-covered clam-shell case, that features a special, silk-tabbed inner compartment that holds and protects the Fine Art Print.
Valued at $500, each premium quality Fine Art Giclee Print is a canvas reproduction of among four of Tabora original 9"x12" paintings.  Each reproduction is signed and hand-embellished by Mr. Tabora, and is numbered to match the accompanying book.  
The hard-bound Fine Art Book itself is also cloth-covered and printed on premium quality paper, and features a 44-inch double-gate-fold and a stately vellum sheet used for Mr. Tabora to personally sign and number.
Inside Inspired: The Life of an Artist, you will find –

Over 110 magical seascapes
What inspired Roy Tabora to become one of the world's best seascape artists
Tabora's advice to budding artists
Never-before-seen works from his early years
Insight into his process
Want MORE than ONE Limited Edition Fine Art Print for your Deluxe Book Collection?  You can choose up to all 4 Limited Edition Fine Art Prints in various combinations.  A dditional do charges apply.